Geographic and socio – economic characteristics
Banat, as a geographical but also historically significant territory, today constitutes the territory of three countries: Romania, Hungary and Serbia. In the Republic of Serbia, Banat, together with Srem and Backa, forms the territorial part of the Autonomous Province of Vojvodina. According to the latest statistics from 2011, the total population in Vojvodina is 629,167, accounting for about 8.575% of the total population in Serbia and 32.56% of the total population in Banat.
The territory of Banat consists of three administrative units: South Banat, Central Banat and North Banat, a total of fifteen municipalities and four cities: Kikinda, Vrsac, Pancevo and Zrenjanin. Only North Banat consists of 5 municipalities and one city, in Central Banat there are 4 municipalities and one city, while in North Banat there are six municipalities and two cities. Of these, three North Banat municipalities are geographically belonging to Backa, but are administratively integral to the North Banat District. Population density is 73 inhabitants per km2.
Banat has always been the center of historical events and population migration.
Multiculturalism is a basic feature that distinguishes Banat from other regions. Banat is, from an ethnic and religious point of view, one of the most heterogeneous regions in Europe. Unlike the countries of Central and Eastern Europe, here Serbs, Hungarians, Germans, Croats, Slovaks, Romanians, Ruthenians, Macedonians, Bunjevians, Czechs, Bulgarians, Slovenes, Roma, Greeks, Albanians, Poles, Russians and Ukrainians coexist and live together centuries back. Traces of different cultures that existed in this area are visible in all municipalities and cities.
Connection and transport
Banat is in close proximity and very well connected to two high priority Pan-European corridors, which enables efficient transport of goods and services to end users: Corridor X, Salzburg-Thessaloniki highway, including Budapest-Belgrade and Nis-Sofia-Istanbul and Corridor VII. Danube river, with access to the Black Sea and the North Sea via the Rhine-Main-Danube canal. Banat has a dense and extensive traffic network, which is especially true for 2234km long roads.
The main routes are Belgrade-Zrenjanin-Kikinda-Romania and Hungary border (130 km), Belgrade-Pancevo-Vrsac-Romanian border (120 km), Novi Sad-Zrenjanin-Serbian Crnja-Romanian border (110 km). Apart from these roads that are of regional importance, Banat also has a developed and high-quality transport network of local character – all settlements are connected by asphalt roads with municipal centers. The most significant road, and of the highest quality also, is Belgrade-Pancevo-Vrsac-Romanian border, where all conditions for safe participation in traffic are fulfilled.
The two rivers, which form the natural border of Banat – Danube and Tisa, provide the conditions necessary for traffic. Tamish and Begej rivers too. The port "Danube" is of strategic importance for Banat. It is located at 1153 km of the Danube and 15 km upstream of Belgrade. The port covers an area of ​​240 ha belonging to the municipality of Pancevo and has the highest traffic in the country.
Banat Economy
Banat's economy has always been active and ready to meet the challenges of the times. Economic centers Zrenjanin, Pancevo, Kikinda and Vrsac are responsible for making the region an attractive place for investors, which is reflected in the presence of many foreign companies. Although, from a geographical point of view, Banat is an agricultural area where agriculture plays a leading role in the economy, the trend is developing other services. In addition to agriculture, other traditionally developed industries are: food processing, pharmaceutical, metal and textile industries.
Banat has an excellent geographical position for all companies wishing to open their offices here and do business with customers from the EU and Southeast Europe. Given the proximity of Corridors IV and VII, this area is a priority for the Trans-European Transport Network, and the proximity of the Pan-European Corridor X provides the region with great opportunities for development.
Industry is strong, primarily referring to food production and processing, the pharmaceutical and other industries, points out that Banat has had consistent and stable economic growth in recent decades, which unfortunately was not the case in the transition period. The initiative, launched recently, is based on the integration of Banat's social and economic resources, building on the knowledge, skills and experience gained during the period of industrial growth, beginning to create a developed and sustainable 21st century economy in Banat.
Intrest of Banat is in supporting initiatives by creating the right conditions to strengthen the forty thousand existing SMEs, and by encouraging foreign investors through the construction and equipping of free and industrial zones and technology parks.
Considering the natural resources and tradition here, all local governments have created their own economic development policies that are in line with trends and are supported by relevant development documents.
In terms of experience and available capacity of the workforce, local self-government is oriented towards finding foreign investors, who are reliable and who in their business consider as a priority the knowledge and skills.
Zrenjanin, Pancevo, Kikinda and Vrsac are the largest industrial centers in Banat. Their commitment to creating better conditions for development is reflected in building a business structure that adheres to set standards.
Tourism
The rich cultural heritage, monasteries, archeological sites, thermal and mineral springs, hunting areas, a developed network of canals and rivers are just some of the untapped opportunities for more developed tourism in this region. Since Banat is traditionally an agricultural country, in recent decades it has just been invested in this tourist offer and tourist image of Banat has been developed. Hunting tourism is an exception, which has been rooted in aristocratic parties. Until two decades ago, hunting tourism was not sufficiently developed to generate profit, yet the potential for such a thing exists, given that 27% of the territory of Vojvodina and Banat is wetland, which is ideal for this type of sport. Numerous waterways, rivers and river basins, in addition to a large number of forests, represent an appropriate environment for the conservation of biodiversity of flora and fauna.
Across Europe, it is difficult to find a region such as Banat, which offers a diverse tourism offering in a relatively small area, based on the heterogeneity of available tourism resources and attractive locations. As a tourist destination, Banat has diverse and specific characteristics that represent its advantages in a competitive context, in the sense that these features are combined into a single economic and spatial unit, with the authentic features of all smaller locations.
From the standpoint of the resources possessed by Banat, the greatest advantage lies in the specificity of socio-cultural characteristics, which can be seen as a "synthesis of Europe" since Banat is a region that brings together, in a relatively small area, different ethnic, cultural, religious, linguistic characteristics with different lifestyles. In addition to the cultural and historically rooted heritage that makes it possible to offer an indigenous product and to promote the Banat-specific lifestyle (multicultural community, hospitality and local cuisine), significant conservation potential is reflected in the preserved natural resources (rivers, canals and lakes, thermal springs, rich flora and fauna, hunting grounds and protected areas).
Opportunities for improving tourism include:
Continuous growth and increasing interest of different markets for eco-destinations, cultural tourism, rural tourism and nautical tourism,
good geographical position and temperate climate,
the natural potential to attract the relevant demand segment for selective forms of tourism,
visibility of high quality, non-urbanized space, so that natural beauty and resources can be preserved to the required level,
ideal natural preconditions (thermal springs) for creating high quality spa offerings and developing health tourism,
restoration and promotion of cultural and historical heritage (castles) and old roads, which will further enrich Banat's tourism offer,
developing sustainable hunting tourism in Banat, in fauna-rich climates,
unpolluted, highly fertile soil that is good for organic food production.
The region has numerous tourist weekend deals. There are a large number of registered hunting grounds with rich flora and fauna that represent the potential of tourist resources. Banat also has a golf course, which is the first such golf course built in Serbia. The entire complex covers an area of 45 ha and meets modern standards. Banat belongs to several European countries that have a rich hunting ground. Hunting tourism is traditional and highly regarded, as evidenced by rare and unusual wildlife that is not found anywhere else in Europe. The vast area, slightly elevated woodland, sand, hilly areas, forests and wetlands are excellent conditions for hunting large and small game.
Ethno tourism in Banat offers a range of interesting sights. The residents of Banat, being specific, phlegmatic but hospitable, welcome visitors interested in learning about life in the rural parts of Banat.
Banat is especially interesting for tourists who are interested in learning about how the past blends with the modern way of communication. Isolated farms in Banat called "salas" with their specificities in food preparation and cuisine can be considered as a trademark of this region. This ambience and environment are authentic, attractive and colorful, and they are also traditional specialties of Vojvodina's local cuisine: crackers, bacon, sausages, kulen, strudel, pumpkin pies.
It is inevitable that this kind of tourism is complemented by castles and summer houses that were built in the 18th, 19th and 20th centuries. Castles and summer residences are part of the cultural identity of the various nations that have lived here in the past and are deeply connected to the history, culture and traditions of Banat.
Spa tourism in Banat is distinguished by its long tradition, exemplified by the Rusand spa in Melenci. The long tradition of spa tourism is due to its thermal and mineral waters with medicinal properties. Banja Rusanda lies on the northern shore of the lake in Melenci, in the territory of Zrenjanin municipality. Ever since it was founded in 1867, the Rusanda Spa has a long tradition of using efficient and highly medicinal mud (mineral peliod) taken from the lake itself.
In terms of cultural and traditional resources, Banat municipalities and settlements have a repertoire of local events, which in recent decades have reached the level of traditional:
In Zrenjanin, every year at the end of August, the festival "Beer Days" is held. In 2008, this event was attended by 270,000 people who were able to enjoy 20 different types of beer from local and foreign brewers. The Innovation, Cooperation and Entrepreneurship Fair (since INOKOOP 2008) was held as part of the festival. There were 120 exhibitors at the fair, both from Serbia and neighboring countries. The fair is organized by Zrenjanin Tourist Organization and the city of Zrenjanin.
Every year, in mid-October, the Kikinda "Days of Pumpkin" festival is traditionally held. This event attracted 150,000 people in 2007, even more attended in 2008. The festival is organized by the Kikinda Tourist Organization and the municipality of Kikinda.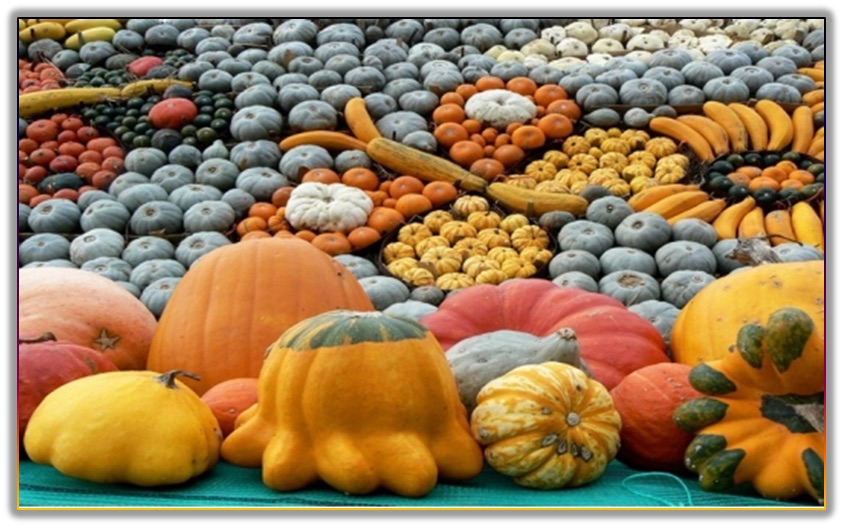 "Djura's Days – Lipari Evenings" is a literary event that is held in honor and memory of the Serbian poet and painter Djuro Jaksic and has been held annually since 1962 in the Srpska Crnja birthplace of Djura Jaksic. The event was organized by the National Library Đura Jakšić in Srpska Crnja.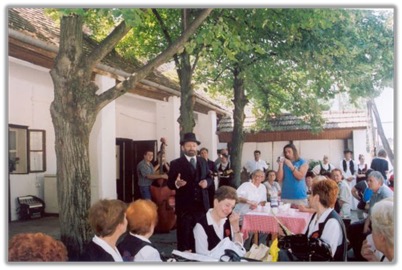 Novi Bečej has two great tourist offers. One is the Flowering of the Tisza in June – a romantic and melancholy dance of life and death that brings together hundreds of visitors to the Tisza on the exit from Kanjiža to Horgoš in the three-hour long performance of the insect Palingenia longicauda, also known as Tisza mayfly. That unique natural phenomenon in Europe can only be seen on the Tisza River in Serbia and Hungary.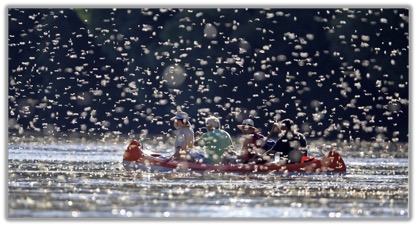 The other tourist event in Novi Bečej is the "Velikogospojinski dani". The celebration lasts for four days and includes a variety of content and program. The central program takes place at the Tisa quay. The event was first held in 1994 and, judging by the number of visitors and the quality of the program, it is one of the three largest events in Serbia.
Share the page with your friends